Vietnam, a vibrant Southeast Asian nation, has emerged as a leading contender in the global IT outsourcing industry. Its socio-economic stability, robust tech infrastructure, abundant talent pool, and competitive labor costs have made it an attractive destination for tech-centric companies worldwide.
Vietnam has a large and diverse pool of IT talent, with over 1 million IT personnel and 430,000 IT engineers. Vietnam ranks 22nd globally in the Global Skills Index 2020, outperforming many other outsourcing destinations in terms of programming skills. Vietnam also has a high English proficiency level, ranking 7th in Asia according to the EF English Proficiency Index 2020.
Vietnam's Tech and IT Outsourcing Market Growth
The IT outsourcing sector in Vietnam has been growing at an impressive annual rate of 13.31%, and is projected to reach $881.90M by 2027. Kearny's Global Service Location Index ranks Vietnam among the top 6 best locations for IT outsourcing. This growth is driven by the country's favorable business environment, strong technology ecosystem, availability of a highly skilled IT workforce, and cost efficiency.
Vietnam's business environment is conducive to IT outsourcing, as the country has a stable political system, a strategic geographic location, and a large domestic market. Vietnam has secured several free trade agreements with major partners, such as the EU, Japan, and the US, creating more opportunities for trade and investment. Moreover, Vietnam has improved its ranking in the World Bank's Ease of Doing Business Index, jumping from 82nd in 2016 to 70th in 2020.
Vietnam's High-Octane Economy
Vietnam's dynamic economy has invested $639M in digital transformation. The country has also advanced significantly in the technology ecosystem, climbing 7 positions in the government's AI readiness index for 2023. This economic vigor is reflected in its GDP growth rate of 8.02% in 2022, making it one of the fastest-growing economies in Asia. The World Bank also highlights that Vietnam's shift from a centrally planned to a market economy has transformed the country from one of the poorest in the world into a lower middle-income country.
Vietnam's economic success is attributed to its sound macroeconomic management, market-oriented reforms, and integration into the global economy. The country has maintained a stable inflation rate, a healthy fiscal balance, and a resilient banking system. Vietnam has also pursued structural reforms to enhance its competitiveness, productivity, and innovation. These involve improving the business environment, streamlining regulations, strengthening public institutions, and fostering private sector development.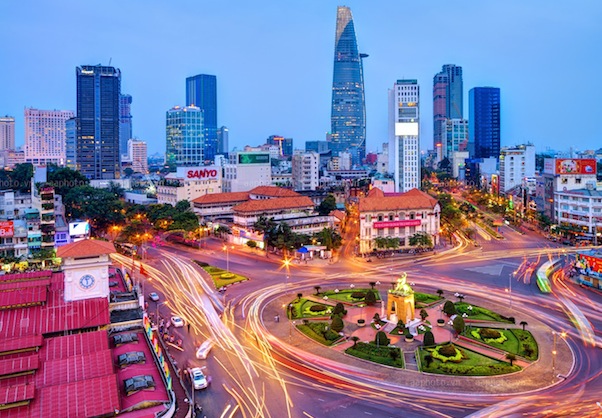 Vietnam's Tech Infrastructure
Vietnam's tech infrastructure is powered by its abundant and highly-skilled labor supply. With solid programming skills nurtured through early STEM education, Vietnam ranked 22nd globally in the Global Skills Index 2020. Its proficient English, adaptability, and eagerness to learn make Vietnam's tech talent an excellent choice for companies seeking to fuel innovation. The country has established several tech parks as part of its 2020 IT Master Plan, housing offices and factories for a growing number of international IT and software companies.
Vietnam's tech infrastructure has seen significant growth over the past decade. The country now boasts a robust network of data centers, high-speed internet connectivity, and advanced telecommunications networks. This has been made possible by the government's commitment to digital transformation, and the development of a digital economy.
In addition to its physical infrastructure, Vietnam has also invested heavily in developing its human capital. The country produces around 50,000 IT graduates every year from its universities and colleges. Companies like Cisco, Fujitsu, HP, IBM, Intel, LG, Samsung, Sony, and Toshiba recruit many of these graduates right out of school.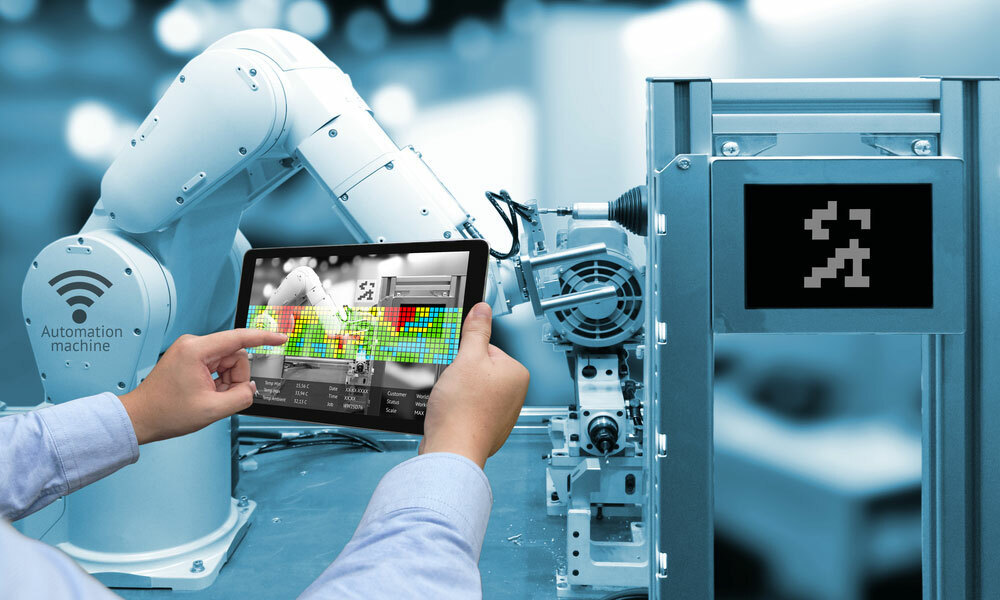 Competitive Labor Costs
One of the significant advantages of Vietnam's tech workforce is its competitive labor costs compared to other offshoring locations. This allows businesses to leverage Vietnam's talent pool to fulfill immediate and long-term strategic initiatives while maintaining cost-efficiency. From 2007 to 2023, wages in Vietnam averaged 4928.55 VND Thousand/Month from 2007 until 2023, reaching an all time high of 7079.00 VND Thousand/Month in the first quarter of 2023.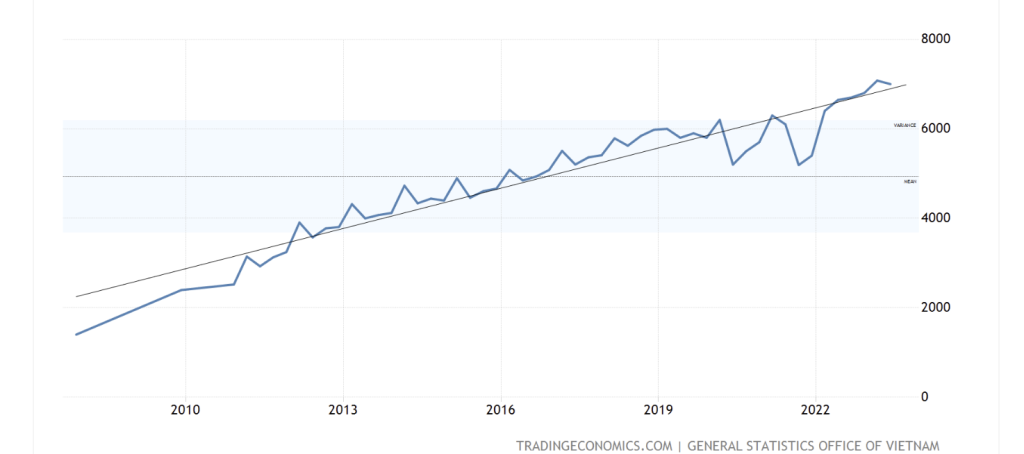 According to Statista, the average monthly salary for paid workers and employees in Vietnam was around $390 in 2020, and is expected to increase to $411 in 2023. However, this is still much lower than the average monthly salaries in other countries, such as India ($608), China ($1,130), or the US ($4,576).
The low labor costs in Vietnam enable businesses to save up to 50% of their IT outsourcing expenses compared to other locations. This allows them to allocate more resources for innovation, quality improvement, and customer satisfaction.
Case Study: National Australia Bank (NAB)
Numerous global companies have recognized Vietnam's potential. Notably, NAB has been growing its investment in Vietnam, increasing its workforce by around 92% over the past 12 months across Ho Chi Minh City and Hanoi. In 2019, NAB launched the NAB Innovation Center Vietnam to tap into the country's rich pool of technology talent. However, it should be noted that NAB's presence in Vietnam came to an end as the State Bank of Vietnam decided to revoke the license of its representative office in the country.
In 2014, NAB opened its first representative office in Vietnam, marking its entry into the Southeast Asian market. The office was located in Ho Chi Minh City, the economic hub of Vietnam. The office's main functions were to provide market research, business development, and liaison services for NAB and its customers.
In 2019, NAB expanded its presence in Vietnam by launching the NAB Innovation Center Vietnam. The center was established to tap into the country's rich pool of technology talent and to support NAB's digital transformation agenda. The center employed hundreds of software developers, data scientists, digital designers, software engineers, and data analysts who worked on various projects for NAB's customers and businesses.
All these factors make Vietnam a rising star in the global IT industry. With strong investment from giant tech companies in the development of a skilled technical workforce, Vietnam is showing to be a promising destination for technology generally and for software outsourcing services particularly.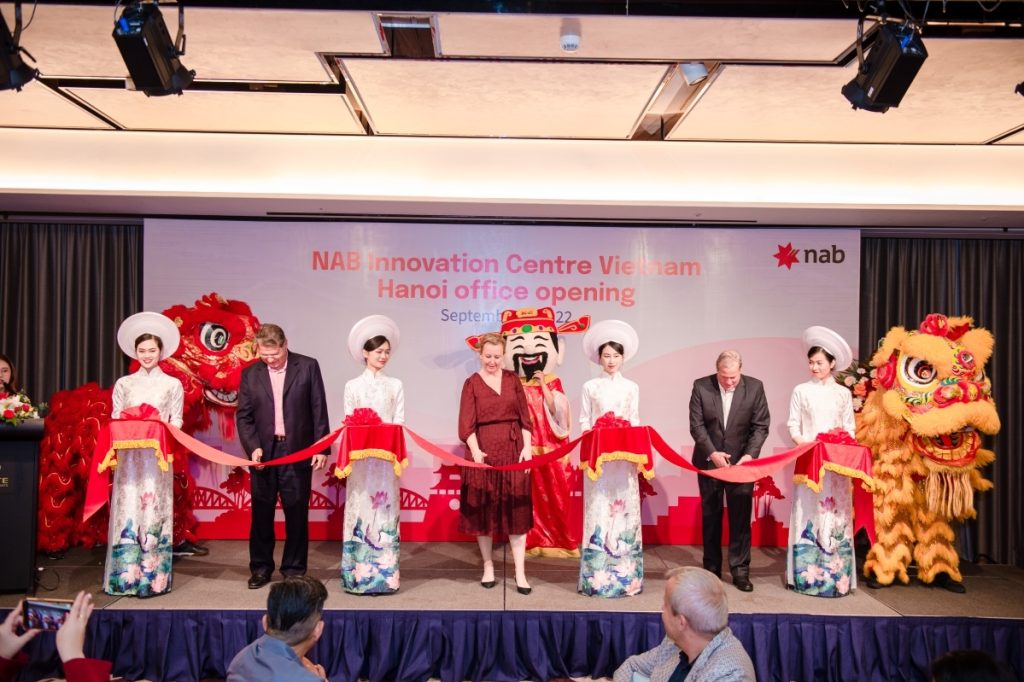 Source National Australia Bank keeps expanding investment in Vietnam (theinvestor.vn)
SmartDev: Your Key to IT Outsourcing Success"

Firstly, SmartDev boasts a team of highly skilled professionals with extensive experience in various fields of IT. Their expertise ensures that you receive high-quality solutions tailored to your business needs.
Secondly, SmartDev provides cost-effective solutions. By outsourcing your IT needs to SmartDev, you can significantly reduce your operational costs without compromising on the quality of service.
Another advantage is that outsourcing allows you to focus on your core business activities. While you concentrate on growing your business, SmartDev takes care of your IT needs.
In addition, SmartDev stays updated with the latest trends and technologies in the IT industry. This ensures that you benefit from the most modern and efficient solutions.
SmartDev also provides reliable support and maintenance services, giving you peace of mind knowing that any issues will be promptly addressed.
Finally, whether you need mobile app development, web app development, mobile game development, back-end development, fintech, or QA & testing, SmartDev offers a wide range of services to meet your specific needs.