The BOT method — build, operate, and transfer — is an increasingly popular method of managing an outsourcing project. That's because the BOT model allows for flexibility while sharing costs and risks. Like any strategy, there's a learning curve. The BOT model, while a relatively simple concept, has evolved a lot over time, and especially recently, and BOT outsourcing projects are starting to pick up attention. 
Let's step back for a moment though, before we get too deep. Many businesses struggle when they first start to manage an outsourcing project. They often experience challenges such as establishing solid communication protocols and processes at the outset or failing to clearly define their expectations and needs. Whether this is you, someone you know, or someone you might be in the future, understanding these processes is key to making an IT outsourcing project go smoothly. 
If you're currently considering or are in the process of managing a BOT outsourcing project, here are some helpful tips for making it easier and more productive for everyone involved. So, read on to learn more about managing a BOT outsourcing project. Before anything else, let's establish just how a BOT model works and why it can be a good idea for outsourcing. 
Just What Is the BOT Model?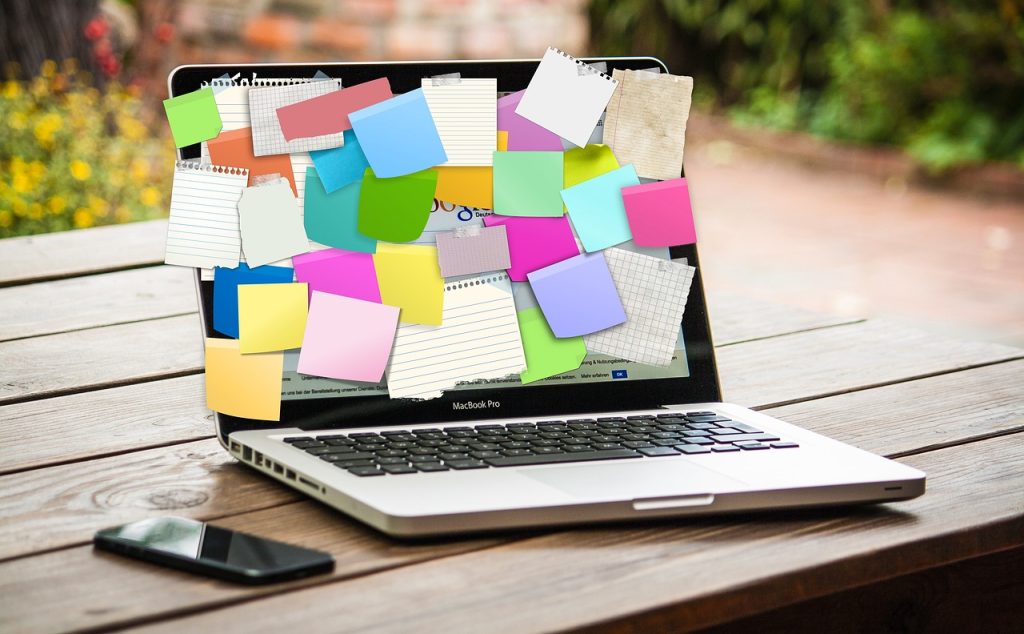 Developing a competent offshore IT team can be tricky. It's not something many companies are equipped to do, and it can be time consuming. From hiring to navigating foreign legal systems and languages, there's an enormous learning curve in building a reliable offshore team. So, hiring someone who already has one in place and knows what they're doing is a good start. 
The idea behind a BOT operation is that a company can minimize initial capital and time outlays by outsourcing the creation of such a team to an experienced industry player. That's the "build" part. The "operate" part is next. The team builds something — a piece of software for example, — and operates it for the client that's hired them. This model doesn't have to only be software, as governments often use it for large infrastructure projects like toll roads, but we'll concentrate on software for now. The offshore team manages and operates the software for the client while maintaining intellectual property safety standards and quality assurance. Profit-sharing arrangements are set up to establish just who gets what from any success. 
The "transfer" part is last. At some point, the hiring client may decide to permanently transfer the team or the product to be under their direction full time. The project is begun with this in mind, so the transfer protocols are set up long before an actual transfer takes place. Now the client has an established team and product to handle while taking control of their entity. 
This is a win-win scenario for companies with limited capital or those taking a risky venture. The profit-sharing structure gives strong incentive to the developer to create a solid product while nullifying some risk for the purchasing client. Neat, right?
Now, as an experienced offshore development company, we're certainly familiar with the challenges offshore IT development can pose. So we'd like to give some tips for just how to handle entering a BOT arrangement to help decide if it's right for you. 
Know What You Want before You Begin
One of the biggest mistakes you can make when managing an outsourcing project is not knowing what you want out of it. This is especially true when you're dealing with a hybrid type of project like a BOT project. If you don't have a clear understanding of what you hope to achieve with the outsourcing process, then you're less likely to achieve that goal. This can result in a waste of time, resources, and money — not to mention added stress for all the parties involved. Knowing exactly what you want and need from the outsourcing process can help you avoid these pitfalls, and it can also help you clearly communicate your needs to the project stakeholders. Without this knowledge, you may end up with an incomplete or unsatisfactory outcome.
Learn the Ropes of Communication and Negotiation
When managing an outsourcing project, you'll potentially spend a great deal of time communicating and negotiating. Ideally, your offshore partner (like us, of course) will be well versed in such communications and will be able to guide you through the process. 
Regardless, you'll need to communicate with your outsourcing partner regularly to stay on top of progress, provide feedback and direction, and solve potential problems that may arise. You'll also need to negotiate with your partner on things like project scope, project timeline, budget, and more. Because the outsourcing process is so communication- and negotiation-heavy, it's a good idea to get comfortable with those elements in advance. This will help you manage any outsourcing project more effectively and efficiently.
Ensure proper governance is in place from the start
When you first begin to manage an outsourcing project, you should make sure proper governance is in place from the start. This means establishing a clear governance framework in the procurement process to ensure you meet all the BOT project objectives and criteria. Governance is especially important when managing a BOT project because you will be working with a third-party partner who has partial ownership of the project. With a BOT project, you're outsourcing certain tasks and functions to another company in order to free up internal resources for other projects and activities. This third-party relationship adds a level of complexity that is addressed by an appropriate governance process.
Traditional BOT Practices Vs Bot 2.0
Traditionally, BOT projects were based on a build-operate-transfer concept. In this model, you build a project, operate it for a set period of time, and then transfer it to the client. Once the client is operating the project, the developer transfers it back to the BOT partner. But BOT projects have evolved recently. Some BOT projects even follow the build-own-operate-transfer model. In these types of BOT projects, an offshore developer would design and build the project, own it, operate it, and then transfer it back to the client. It's an extra step, but it provides extra financial protection for the purchasing client and extra incentive for the developer. 
Set up a Feedback Loop
To help ensure all parties are on the same page and that there are no misunderstandings along the way, set up a feedback loop. This will involve regularly checking in with the stakeholders involved in the outsourcing project to check for any issues or concerns. This can be done in person or via email or other written means. If you find that something is off or that there are misunderstandings, address them as quickly as possible. This will help keep the project on track and help avoid potential issues that may arise.
Summing up
Managing a BOT outsourcing project can be challenging. However, with the right mindset and some helpful tips and tricks, you can make the process easier and more productive for everyone involved. When it comes to BOT projects, outsourcing is one of the most popular methods for executing a BOT project. 
And, naturally, we've got to indicate that we'd love to discuss any potential BOT projects with you. Want to see what it's like to work with one of Asia's premier IT software outsourcing companies? Curious if a well-established and dedicated team would be right for your project? Reach out to us for a free quote and we'll get started. There's no substitute for experience, especially when it comes to complex or sensitive projects, and we've been through it all.