In the rapidly evolving world of healthcare technology, collaboration is key. This case study explores the partnership between SmartDev, a leading provider of offshore software development services, and Meracle Health, a company dedicated to improving the management of chronic respiratory conditions. This partnership has led to the creation of innovative solutions that have significantly improved patient outcomes. Chronic respiratory conditions, such as Asthma and COPD (Chronic Obstructive Pulmonary Disease), are a huge and growing problem. It continues to take a heavy toll on patients despite the development of many new treatments, due to incorrect administration techniques of medication and poor compliance. Children and the elderly are especially vulnerable to inhaler error with no solution available that helps them retain correct technique. Patients also find it difficult to manage and comply with their medication routine, often forgetting if they have taken their daily dose. Because of this, many still have poor control causing exacerbation of symptoms such as shortness of breath and resulting in twice the number of hospitalization and three times higher healthcare costs.
About SmartDev
Founded in 2014 by a team of Swiss entrepreneurs, SmartDev provides offshore software development services. With a team of over 200 remote software developers, they offer services in mobile app development, web app development, mobile game development, backend development, fintech, and QA & testing. Their commitment to quality and innovation has earned them a reputation as a trusted partner for businesses across various industries.
About Meracle Health
SmartDev and Meracle Health began their collaboration in 2023 when Meracle Health was seeking a reliable and experienced software development partner to assist in the creation of their innovative product, "The Whizz". SmartDev was drawn to Meracle Health's mission to improve the lives of individuals suffering from chronic respiratory conditions. They agreed to a long-term partnership, pooling their expertise, resources, and feedback. The collaboration was marked by open communication, mutual respect, and a shared commitment to improving patient outcomes.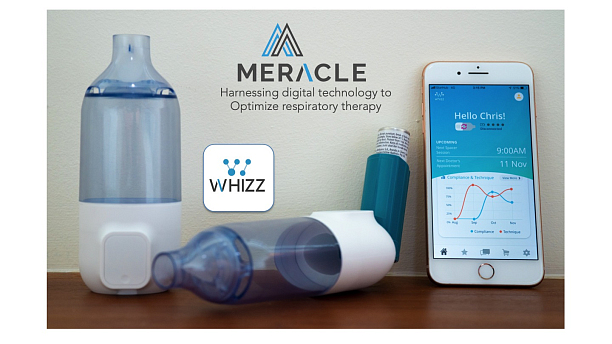 The Project
SmartDev played a crucial role in the development of "The Whizz", providing end-to-end services from designing the user interface and user experience to developing the backend and frontend to testing and deploying the product. They also integrated "The Whizz" with Meracle Health's cloud platform, which collects and analyzes data from the device and app. SmartDev came up with two different approaches to provide the new applications: building an Android native application (Approach 1) and building the application on cross-platform technology (Approach 2). In Approach 1, they would build another Android application besides the current working iOS application. The team has finally decided to implement Approach 2, which will build a cross-platform app with React Native tech stacks. SmartDev utilized cutting-edge technologies such as Flutter, Firebase, and Google Cloud to create a fast, secure, and scalable product. Their expertise allowed for rapid adoption of new technology, ensuring compliance and competitiveness. The Whizz improves the management of respiratory conditions by increasing the efficiency of medication delivered into the lungs while tracking intake data to augment the assessment of treatment outcomes. The Whizz spacer helps deliver medication effectively to patients, paired to a mobile application that has multiple features to track and encourage compliance through gamification as well as manage treatment regimen.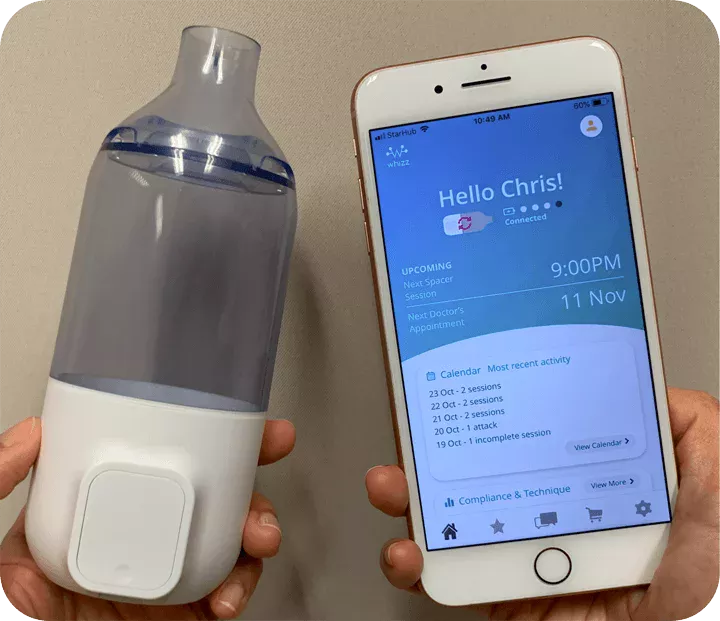 The Impact
Launched in 2022, "The Whizz" received positive feedback from both patients and healthcare providers. The product has helped improve medication adherence, inhaler technique, and quality of life for patients with chronic respiratory conditions. It has also reduced the frequency and severity of exacerbations, hospitalizations, and healthcare costs. According to a study conducted by Meracle Health, "The Whizz" increased medication adherence rates by 40%, improved inhaler technique by 60%, and reduced exacerbation rates by 50%. These results underscore the significant impact that innovative technology can have on patient outcomes. Meracle successfully created the iOS version of the Whizz mobile application and were seeking a partner to build a version that runs on Android devices. SmartDev was able to deliver a high-quality Android app that matched the functionality and design of the iOS app within a short timeframe and budget.
Conclusion
This case study demonstrates how SmartDev and Meracle Health collaborated to create a revolutionary product that improves the management and control of chronic respiratory conditions. The partnership between SmartDev and Meracle Health was based on mutual trust, respect, and understanding. They leveraged their respective strengths and skills to deliver a high-quality product that meets the needs and expectations of their customers. The success of "The Whizz" is a testament to the power of collaboration in healthcare technology. As they continue their partnership, SmartDev will support Meracle Health in maintaining and updating their product as well as expanding into new markets. Meracle also potentially planned to expand into the Europe, Japan and Taiwan markets in late 2023 and 2024. SmartDev will help Meracle Health adapt their product to different languages, regulations, and customer preferences in these regions.