In the modern world of digital payments, customers are looking for convenient, secure, and flexible solutions that suit their needs and preferences. One such solution is the reloadable prepaid card, which offers customers the ability to pay with a card without linking it to a bank account or undergoing credit checks. This blog post explores how SmartDev, a leading software development company, partnered with PCS, a French prepaid payment solution provider, to launch a reloadable prepaid card that has revolutionised the prepaid payment market.
About SmartDev
SmartDev, a component of Verysell Group, is an Outcome Driven Software company founded in 2014 by a team of Swiss entrepreneurs. The company initially focused on fintech services, developing custom solutions for companies in the industry. In 2016, SmartDev landed a contract with a major credit card issuer in Switzerland that kicked the company into high gear. As of 2022, SmartDev is ISO/IEC 2700 certified, marking a major security milestone. With its headquarters in Danang, Vietnam, SmartDev is big enough to matter but small enough to care.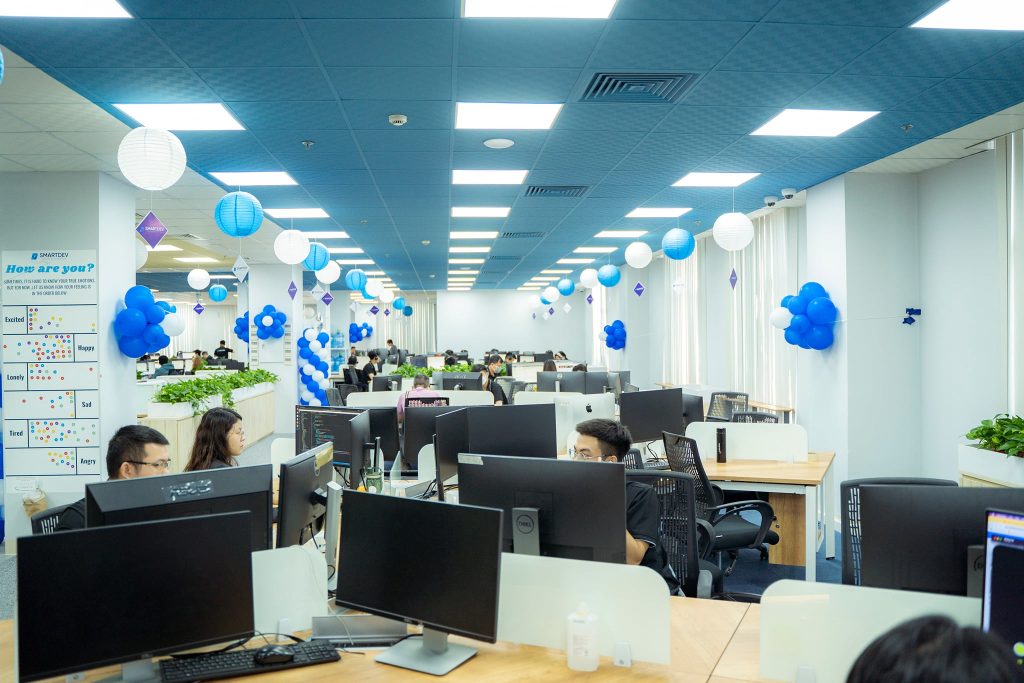 About PCS
PCS is a brand of the French company, CreaCard SA. They offer a reloadable prepaid payment solution available without a bank account, without any commitment and with several advantages. These cards give you the freedom to pay with ultimate security and anonymity online and off.
PCS was founded in 2010 with the vision of providing an alternative payment method for people who do not have access to or do not want to use traditional banking services. PCS cards are easy to use and can be purchased in more than 35,000 outlets across France. PCS cards are also compatible with the airasia Super App, which allows customers to manage their cards, check their balance, top up, and access exclusive deals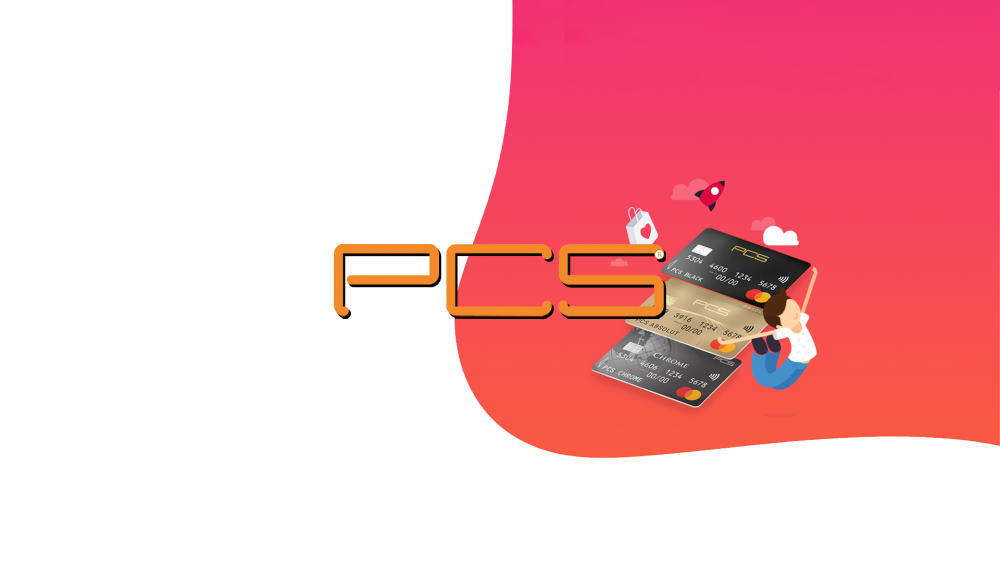 The Challenge
The PCS Card is designed to be a payment method built for the French domestic market, with international capacity. The card can be used in physical stores and online. Without being linked to a bank account like a normal credit card, it is topped up directly, bypassing complex credit checks and preventing users falling into debt. Users manage their own accounts via iOS and Android Apps. Currently serving over 650,000 users and accepted in more than 35,000 outlets.
PCS wanted to provide a flexible card-based payment solution for the younger generation who require a modern approach to personal finance. For instance, this card would not require stringent financial checks or link to a bank account. Users simply top up their card and can then enjoy spending money everywhere.
The solution also suits parents to give financial support to their children when studying, travelling abroad, or simply in day to day life. PCS wanted a mobile wallet app that allowed cardholders with a mobile phone to operate a virtual bank account. The wallet needed features such as payments, transfers, deposits, tracking and additional value-add services. The wallet needed to support prepaid debit cards, in addition to all existing PCS services.
Lastly, the mobile wallet app needed to securely link to the customer's account, via a licensed mobile transaction platform. However, implementing this concept was not without its challenges. The first challenge was to design a system that could track every transaction made by the customers and update the customers' accounts in real-time. This required a robust and secure IT infrastructure that could handle a large volume of data and transactions.
The second challenge was to integrate this system with PCS's existing IT systems. This required careful planning and coordination to ensure a seamless customer experience.
The third challenge was to comply with the banking regulations and data privacy laws in each country where the card would be issued. This required a thorough understanding of the legal requirements and a strong commitment to data protection and privacy.
Despite these challenges, PCS was determined to push forward with its plan to launch the PCS Reloadable Prepaid Card.
The Solution
SmartDev was selected as the outsourcing partner to help PCS launch their reloadable prepaid card. We collaborated closely with the PCS team to deliver:
A well-branded website to introduce the PCS Reloadable Prepaid Card. The website showcased the features and benefits of the card.
A registration function in the official website to guide customers through simple steps. Customers could apply for the card online by filling out a form.
A management system to track every transaction made by the customers and update the customers' accounts in real-time.
SmartDev assigned a team of 22 people including Android, iOS and Java specialists. The team acted as an outsourced partner to help PCS design, scope and build the platform and native apps that supported their wallet app.
The SmartDev team built the backend management platform that handled all transactions, logged and tracked workflows and integrated with PCS and its third-party systems. The mobile transaction platform integrated with the PCS wallet app and Mastercard's platform services.
The platform, in addition to being secure, had to handle and distribute all requests to complete transactions made by wallet owners; supporting checkout, transfers and card management requests. Additionally, the platform supported user management, KYC, transaction monitoring and auditing.
We used agile methodology and best practices to deliver the solution within the agreed timeline and budget. We also provided quality assurance, maintenance, and support services to ensure the optimal performance and security of the solution.


The Results
With the successful launch of the PCS Reloadable Prepaid Card program in France, PCS has been expanding its partnerships with other banks in Europe. The PCS Reloadable Prepaid Card has received positive feedback from customers who appreciate the convenience and value of using it for their daily spendings while guaranteeing secure payments without exceeding their budget.
The PCS Reloadable Prepaid Card has not only provided a flexible and secure payment solution for customers, but it has also opened up new opportunities for PCS to collaborate with other financial institutions and expand its market reach. This has led to an increase in the number of PCS cardholders and a boost in the company's revenue.
Customers have praised the PCS Reloadable Prepaid Card for its user-friendly interface, easy top-up options, and excellent customer service. They have also appreciated the card's security features, which give them peace of mind when making transactions online or offline.
SmartDev is proud to be part of this innovative project that has transformed prepaid payment solutions. We are committed to providing high-quality software development services that meet our clients' needs and expectations. We look forward to continuing our partnership with PCS and contributing to their ongoing success.