In the rapidly evolving world of aviation and customer service, airlines are constantly seeking innovative ways to enhance customer experience and loyalty. One such innovation is the introduction of airline-branded credit cards, which offer customers unique benefits and incentives. This blog post explores how SmartDev, a leading software development company, partnered with AirAsia, one of Asia's largest low-cost airlines, to launch a new credit card and loyalty program that has transformed customer experience.
About SmartDev
SmartDev, a component of Verysell Group, is an Outcome Driven Software company founded in 2014 by a team of Swiss entrepreneurs. The company initially focused on fintech services, developing custom solutions for companies in the industry. In 2016, SmartDev landed a contract with a major credit card issuer in Switzerland that kicked the company into high gear. As of 2022, SmartDev is ISO/IEC 27001 certified, marking a major security milestone. With its headquarters in Danang, Vietnam, SmartDev is big enough to matter but small enough to care.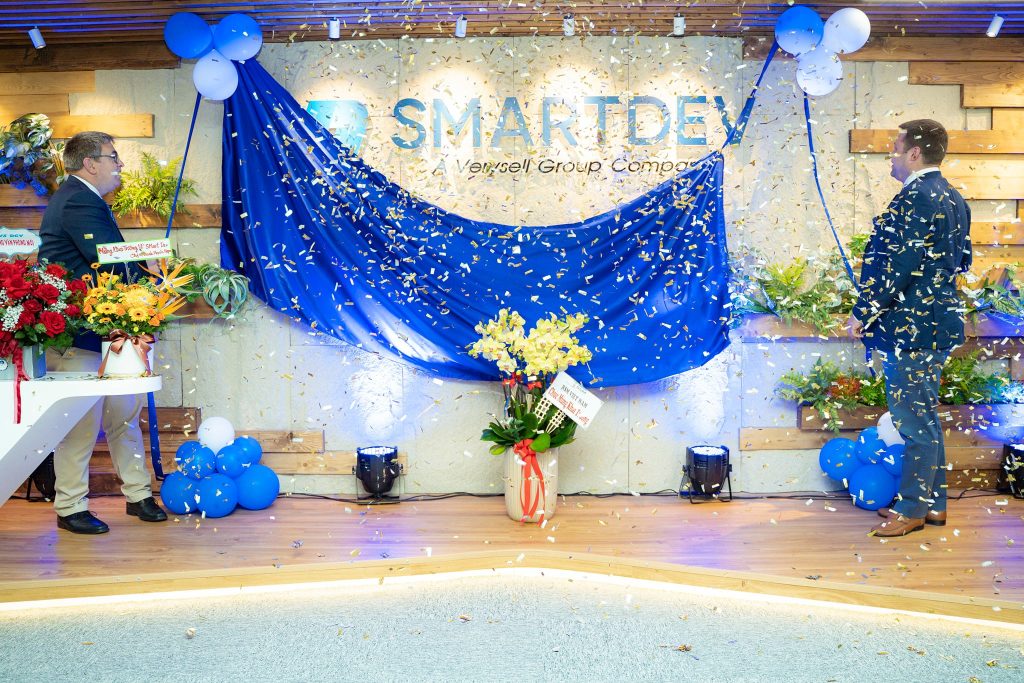 About AirAsia
AirAsia, stylized as airasia, is a Malaysian multinational low-cost airline headquartered near Kuala Lumpur, Malaysia. It is the largest airline in Malaysia by fleet size and destinations. AirAsia operates scheduled domestic and international flights to more than 165 destinations spanning 25 countries. The airline was established as a full-service airline in 1993 and began operations on 18 November 1996. In 2007, The New York Times described the airline as a "pioneer" of low-cost travel in Asia.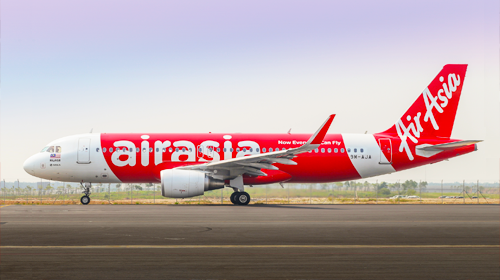 The Challenge
In 2018, Malaysians ranked among the global Top 5 in the Flying index with at least 5.5 average flights annually with 83% of them checking flights online or via mobile. These savvy travellers were also the most cost-conscious in Asia with 97% placing price as a main criterion for flight booking.
AirAsia was aiming to democratize loyalty points by making BIG Points a universal digital loyalty currency that is easy for everyone to earn and redeem. They were pursuing a product that features simplicity in usage, superiority in value, and seamless experience. It had to be intuitive and integrated into the day-to-day activities of customers and avoid the need for a separate interface.
The basic concept was to offer customers a credit card that would reward them with BIG Points for every purchase they make, whether locally or internationally. The points would work like cash and be borderless, meaning they could be used in any country with AirAsia presence. Customers could also redeem their points for AirAsia flights and other services or deals on AirAsia.
However, implementing this concept was not without its challenges. The first challenge was to design a system that could track every transaction made by the customers, calculate the corresponding BIG Points, and update the customers' accounts in real-time. This required a robust and secure IT infrastructure that could handle a large volume of data and transactions.
The second challenge was to integrate this system with AirAsia's existing IT systems, including its booking system, customer relationship management system, and mobile app. This required careful planning and coordination to ensure a seamless customer experience.
The third challenge was to comply with the banking regulations and data privacy laws in each country where the credit card would be issued. This required a thorough understanding of the legal requirements and a strong commitment to data protection and privacy.
Despite these challenges, AirAsia was determined to push forward with its plan to launch the AirAsia Credit Card and transform its loyalty program into a comprehensive travel and lifestyle business.
The Solution
SmartDev was selected as the outsourcing partner to help the AirAsia team launch their first bespoke credit card. We collaborated closely with the AirAsia team to deliver:
A well-branded website to introduce the AirAsia Credit Card (Gold and Platinum). The website showcased the features and benefits of the card, such as earning up to 6 BIG Points per RM1 spent, getting up to 25,000 bonus BIG Points upon activation, enjoying priority check-in, boarding, and baggage services, and accessing exclusive deals on AirAsia. The website also had a user-friendly interface and a responsive design that adapted to different devices and screen sizes.
A registration function in the official website to guide customers through simple steps. Customers could apply for the Gold or Platinum card online by filling out a form and submitting their documents. They could also check their application status and activate their card online. The registration function was integrated with the bank's system and the airasia Super App to ensure a smooth and secure process.
A loyalty management system to track the number of BIG Points that customers have earned and guide them to redeem them for AirAsia flights and other products. Customers could log in to their account on AirAsia.com using their AirAsia member ID (registered email address) and check their credit history and balance of BIG Points. They could also use their points to book flights or deals on AirAsia.com or convert them to other loyalty currencies. The loyalty management system was connected with the airasia Super App and the Visa network to provide real-time updates and notifications.
We used agile methodology and best practices to deliver the solution within the agreed timeline and budget. We also provided quality assurance, maintenance, and support services to ensure the optimal performance and security of the solution.
The Results
With the successful launch of the AirAsia Credit Card program in Malaysia, AirAsia has been expanding its partnerships with other banks in Southeast Asia, such as Bangkok Bank in Thailand, Permata Bank in Indonesia, and RCBC Bankard in the Philippines.
The AirAsia Credit Card has received positive feedback from customers who appreciate the convenience and value of earning and redeeming BIG Points for their travel and lifestyle needs. The card has also helped increase customer loyalty and retention for AirAsia.
SmartDev is proud to be part of this innovative project that has transformed the normal loyalty program into a truly lifestyle business. We are committed to providing high-quality software development services that meet our clients' needs and expectations.